When I started bike commuting everyday I used to carry my stuff in a backpack. At first I thought this is the perfect choice. As I got more into bike commuting I realized my clothes, laptop and whatnots can be carried in a pannier. So I started using one.
Are panniers worth it? 
Panniers are worth it if you want to avoid carrying a heavy backpack on rides longer than 20 minutes. Unlike backpacks they allow air ventilation to your back, which makes riding comfortable. For a pannier to be worth the 40-200 dollars price, pick the right one for the intended use.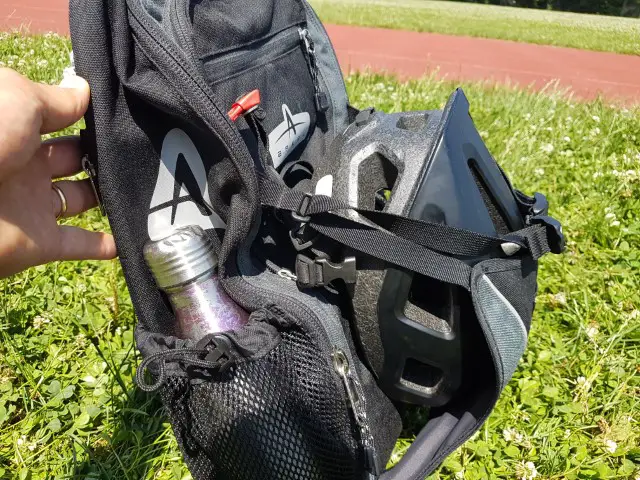 Panniers are excellent companions on mid and long range bike commutes and bike tours. 
Different panniers are made for different purposes: some are better for touring and carrying large amounts of cargo, others are better for commuting with a laptop. They typically offer a carrying volume between 10 – 25 liters and a cargo carrying capacity between 20 – 45 lbs. Some of them have excellent waterproofing, but have a pretty awkward design for an office workplace, others might look cool but offer limited room for packing. When buying one you need to find one that best fits your needs. 
If you want to know more about pannier, let's dive in!
Are panniers useful?
Panniers are super useful and practical. They mount on the bike rack, which makes them the most comfortable way to carry heavy cargo on rides longer than 15 minutes. 
Unlike backpacks, panniers allow free air ventilation at your back, they won't make your back sweat. This is great on longer rides especially for bike commutes, so when you arrive at the office you might even be able to skip showers.
Panniers are easy to mount and remove. Most of them have 2 clips on their back which attach to the bike rack. By pulling the pannier upward you remove it from the rack.  
You can mount panniers on most of the bikes, although the way you do it or which part of the bike you mount it on might defer. On touring bikes you can mount both rear and front panniers provided that you have racks attached to the bike.  Most road bikes lack mounting points for bike racks, and you need a special rack, which attaches to your saddle post (read about saddle post mounted bike racks in this other article I wrote). 
The traditional and the most common design for a pannier is quite easy to recognize: a trapezoid shape bag with only one compartment that closes by rolling the upper part of the bag. If you don't mind others staring at your awkward bag you can get a traditional shape pannier.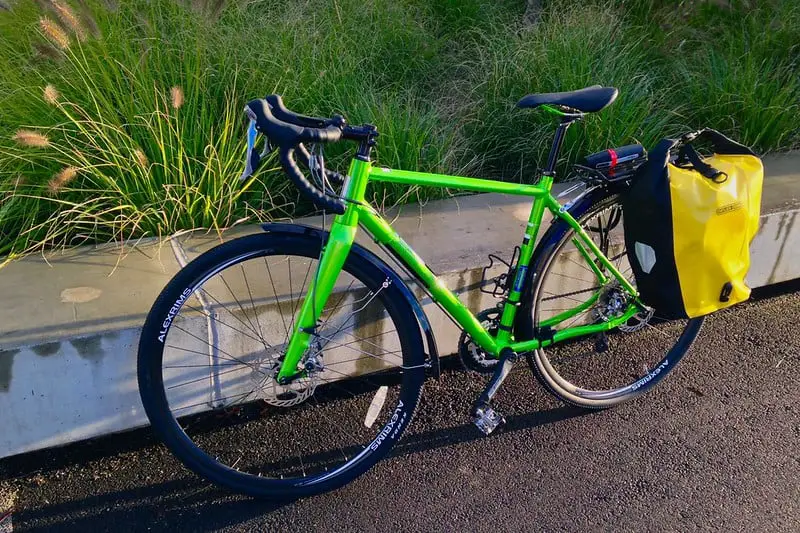 Waterproofing is an important feature of a pannier especially if you are a year-round commuter or you intend to take it for long tours. 
The best waterproof panniers and probably the most durable (and expensive) ones are the Ortlieb panniers. Actually the motto of Ortlieb is "WATERPROOF". There are countless reviews praising Ortlieb for their ruggedness and excellent waterproofing.
The really nasty part of a rainy ride comes not from above but from the ground splashing up on you and the pannier. As panniers are close to the ground the dirt, grime from the ground can get them nasty pretty easily. Be sure that the pannier has good waterproofing; it doesn't allow water to seep through the seams at the bottom.
If you pick a pannier that is not fully waterproof make sure that you have at least a cover that you can put on the pannier in case you get caught in a sudden rain.
The big volume and cargo capacity are the main reasons panniers are so popular among bikers. If you would like to increase it further, you can find panniers that come in pairs. Doubling means that you can carry cargo of 50 liter volume weighing up to 80 lbs.
Panniers are not only comfortable to carry cargo with but also safe when it comes to fragile and sensitive cargo. I use my pannier for commuting and carry my laptop in it for more than 2 years and my laptop  has been kept safe, free from damages.
As you can see, panniers are very versatile, you can place a laptop and your clothes in them just like the food from a big grocery shopping.
What does it feel like riding with panniers? 
There are two main riding characteristics that change compared to backpacks that are mainly comfort related. The backpack bouncing on your back can be really annoying, not to mention the sweat on your back in hot weather. Another source of discomfort can be the weight, If the cargo is heavy it presses upon your shoulder. 
Given that the pannier is mounted on the bike rack, all the discomfort of pressure, sweat and bouncing of the backpack is gone. So your ride becomes more fun and you can focus more on the ride.
When you ride in the city you often need to get on curbs by bunny hopping. Having extra weight in the panniers on the rear rack makes bunny hopping dangerous impossible. 
If you're wondering if panniers slow you down, you may be surprised by how little the difference is, especially if you're riding at commuting or touring speeds.  It definitely adds a little to the aerodynamic drag so it makes the ride slightly slower, but on a longer tour or a bike commute you will not notice the seconds you might lose with the increased aero drag. Panniers definitely slow you down on hills, but this is mostly due to the amount of weight you have in them.
Bikers often use only one pannier on one side of the rack at a time. You might think that it makes steering or balancing harder. A fully loaded pannier on the bike has very little effect on steering. In fact it is much less noticeable than a backpack if you carry heavy cargo.
Some practical advice
Certain types of bikes, mostly road and mountain bikes, have neither rear bike racks nor mounting points for a rack, so they need a special bike rack that doesn't need eyelets to attach to (like this one available on Amazon). If you have a full suspension MTB, you won't be able to attach this rack.
If you carry a child with you in a child seat behind you,  more than likely you won't be able to mount a pannier on the rack at the same time. Just keep in mind if you plan a bike tour with the family or if you want to commute with your child. 
Are they worth the money?
There is a wide range of panniers you can find and there is definitely one that fits your needs.
Best Convertible Backpack Pannier
The Arkel Bug is the best convertible backpack pannier I have ever tried. PERIOD! I use mine for commuting all the time and I love it. It takes my computer, change of clothes, bike repair kit, keys, phone… It's full of features that bike commuters will love. It's rugged, spacious, practical, stylish, highly water resistant even without the added cover, holds on to your rack like a tank. It's not cheap, but if you can afford buying it for about 180 dollars, you're getting an amazing bag for life! It comes with a transferable lifetime warranty in case anything goes wrong. You will not regret buying it at Arkel Bike Bags. You can also read my review of it here.
Classic panniers
As already said the most common pannier comes with one compartment and has a trapezoid shape. Ibera PackRack panniers have one big compartment and the classic shape. They come in pairs with waterproof covers. They are great entry level panniers.
Check out price and availability on Amazon here.
Best rugged and waterproof Pannier
As already mentioned, Ortlieb panniers are known not only for their waterproofing but also for their ruggedness. The Ortlieb Back-Roller City Panniers (available on Amazon)  come with a traditional design. This is a great choice for those who don't want to compromise on quality and are willing to spend the extra money. 
Best Stylish Convertible Into A Briefcase Pannier
If you need to use a pannier that fits the office setting, this Tourbon Pannier (available on Amazon) will probably work for you. It's got a stylish design and a quite large compartment to fit all you need for work. It's made of durable water-resistant canvas and comes with an adjustable shoulder strap. It's not only practical, but it also works as an accessory both for your bike and for you. 
Best Large Pannier
This pannier with its large volume of 27 liters is capable of carrying a lot of cargo. It is fully waterproof. A perfect choice for grocery shopping or a lot of whatever you need to carry. It has several compartments inside, so you can keep your laptop separated from other things that may scratch it. Check it out on Amazon here.
Conclusion
Panniers can be a great aid for your commute, tour or shopping. If  you pick the one that best suits your riding needs, you will spend many happy hours with it in the saddle. 
Happy riding!