Gravel bikes are your go-anywhere, do-anything adventure bikes. But buying any bike – especially a gravel bike – can get pricey fast. However, you can find affordable gravel bikes if you know what to look for. 
The biggest difference between entry-level gravel bikes and premium gravel bikes is the quality and weight of their components. Finding the right balance of features will get you a great bike at an affordable price if you know what you need. 
In this article, we'll look at the best bikes under $3000, $2000, and $1000. We'll also talk about how much you really need to spend on a gravel bike, the most critical components to spend money on, and a few key areas you shouldn't try to skimp on. First, though, let's take a look at the difference between an entry-level gravel bike and a premium bike.  
What is the difference between entry-level gravel bikes and premium ones?
Gravel bikes come in a vast range of prices, from entry-level to premium. But the old adage is true, you get what you pay for, which is certainly true when shopping for a gravel bike. The higher the price, the higher the quality components. 
Frame
Entry-level gravel bike frames will cost you much less. They'll likely be made of aluminum or steel. Aluminum will not be as comfortable, and while steel is the Cadillac of comfort on gravel, it is also very heavy. A heavy bike will slow you down, especially hill-climbing. 
Fork
On an entry-level bike, your bike fork will probably be made of aluminum or steel, but a mid-range to premium range bike will give you a carbon fork which will reduce road chatter and give you a smoother ride. 
Drivetrain
The drivetrain includes your chainrings, cassettes, derailleurs, and chain. At the low end of the spectrum, you'll have a heavier drivetrain that doesn't shift quite as smoothly (IE Claris), while at the premium end of the spectrum you'll find smooth shifting and lightweight components (think Dura-ace). You might be happier in the middle, with an affordable but not too heavy Shimano 105, GRX, or possibly even Ultegra.  
Wheels
There is a big difference in premium tires over cheaper tires, too. You might love the lightness of carbon rims, but carbon rims come with a hefty price tag, and they can get damaged easily by the rough road. 
What can you save money on?
One easy place to save money is in your shifting. If your budget is small, you can skip the Di2 or electronic shifting and stick with mechanical. You'll still get safe, solid shifting but at a lesser cost.
You can also forget the dropper post and suspension forks – they'll cost you more money and aren't really necessary for graveling. 
If you need to save even more money, you'll want to save money on weight. The high-end components are costly because they are very lightweight. For example, when it comes to the difference between Ultegra and Dura-ace, the actual shifting difference is negligible. You won't be able to tell any difference between their performance. So unless you are a pro racer where every gram of weight counts, you'll probably be just fine with the Ultegra models. 
The other place you can save money on is the frame material. Carbon bikes are fantastic for their lightweight, stiffness, and compliance when riding, but they can cost a small fortune. So if money is tight, go ahead and purchase an aluminum or steel frame. If you're doing a lot of short rides with hill climbs, you can feel good about an aluminum frame. But if long endurance rides are in your future, you might want the comfort of steel. 
What should you not save on?
First, don't buy a cheap carbon frame. Carbon frames are expensive for a good reason. A cheaper one just won't be as safe or as solid and could put you at risk for a crash. 
Second, don't buy the cheapest bike out there. It simply won't hold up to the abuse of a gravel ride.
Third, never skimp on a bike fit. Don't buy a cheap bike that doesn't fit you well. Riding a bike that's the wrong size won't be fun, and it may cause discomfort, pain, and even injury. Instead, call your local bike shop and get a professional fitting if you don't know how to fit a bike to your size. It's worth it. 
Lastly, you're going to want a gravel bike with disc brakes. Disc brakes have better stopping power in poor conditions, which you really need when you're riding gravel. Of course, we aren't discounting die-hard rim brake fans, but most folks will agree that with the muddy conditions you may ride gravel in, you'll be better off dropping some extra coin for disc brakes. 
How much should you spend on a gravel bike?
You should expect to spend between $2000 and $3000 for a good-quality gravel bike. Of course, you can pay more for high-end racing gravel bikes, but you probably don't need one unless you are a professional cyclist. On the other hand, you can find less expensive bikes, but the quality of a bike less than $1000 drops significantly, and you might not enjoy the experience at all. 
What's the point of diminishing returns?
In a professional bike race, every gram counts because saving every little bit of weight means you might be just a second faster, and a second might be all it takes to win. 
But for the rest of us, there is a point of diminishing returns.
If you aren't a professional cyclist, you simply don't need to spend extra money to save a gram of weight here and there. So there comes the point where the price difference is not about as much about performance and more about weight. 
Best gravel bikes Under 1000 Dollars
While I don't advocate getting the cheapest bike that money can buy, there are several solid entry-level gravel bikes that you can purchase for under $1000. Here are a few of my favorites: 
Jamis Renegade A1 – $999
One of the things I love most about my Jamis Renegade is the SSD or size-specific design. They adjust their frameset geometry based on the size of the frame. I also love the Shimano components and disc brakes. The steel frame offers plenty of comfort. 
Diamondback Haanjo 2 – $875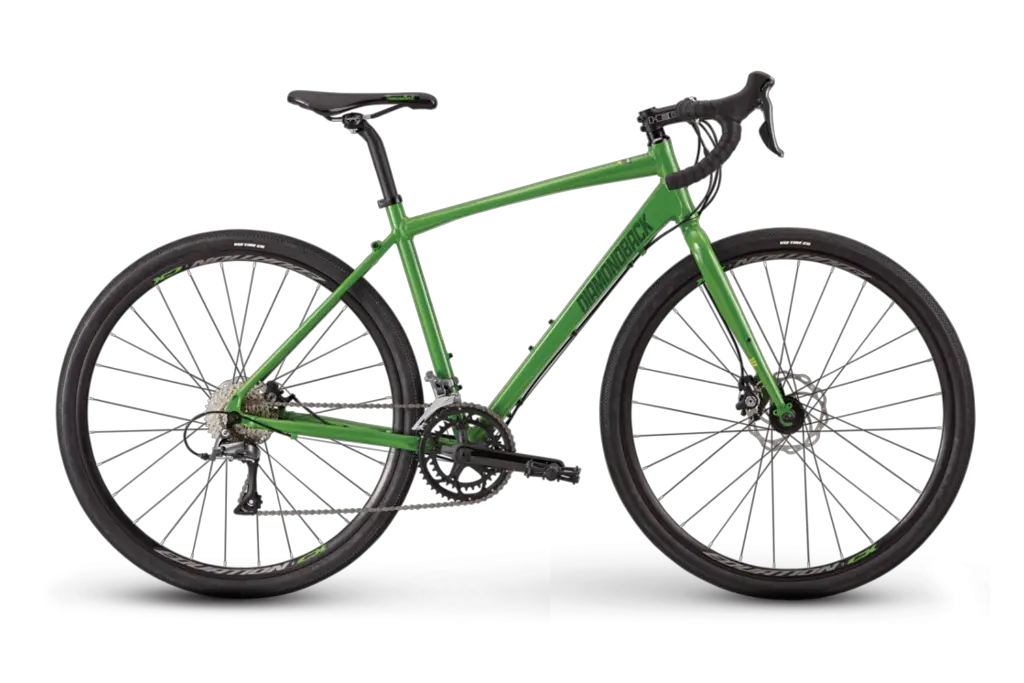 The Haanjo 2 made the list for its sturdy aluminum frame and steadiness under load. In other words, this bike can haul your gear! It's both as snappy and comfortable as a gravel or commuter bike. 
Kona Rove AL 650–$999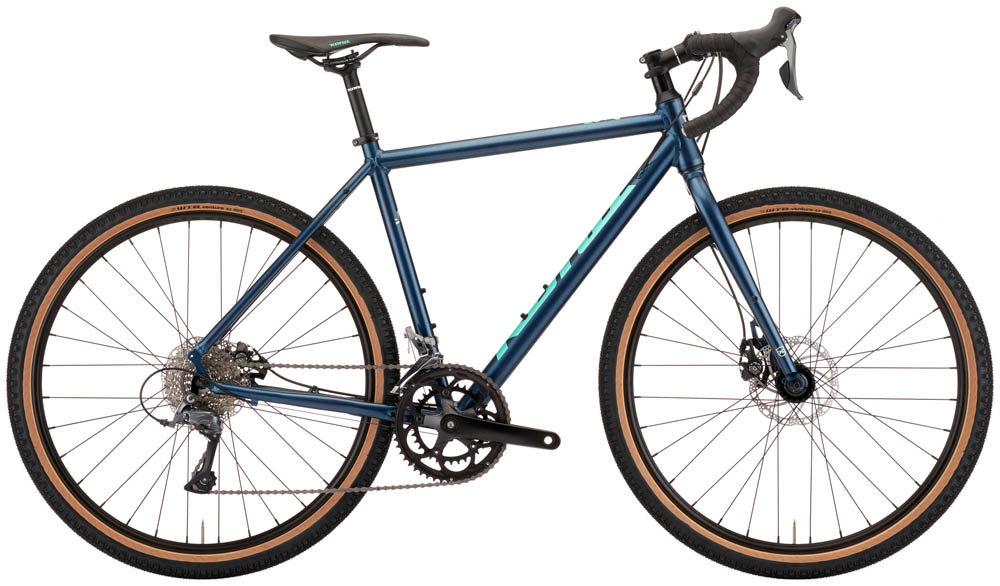 The Kona Rove AL 650 is a very affordable do-it-all bike. This series is built with wider tire clearance so that you can go from road warrior to gravel tourer with ease. Although the frame is aluminum, the slack geometry adds comfort to your ride. 
State Bicycle 4130 All Road – $899.99
I love my State Bicycle. And while steel may be a little heavier component to ride, it definitely gives you a comfortable and secure ride. The All Road is a great bicycle for a great price point. It has a 1 x 11 drivetrain, disc brakes, and plenty of mounts to carry all your gear. Throw on a pair of gravel tires for any adventure, or swap them out for some slicks to hit the town. State Bicycle makes it easy to upgrade components and gear, too, so check out their website for the full lineup.
Salsa Journeyman Claris 700C– $949
The Salsa Journeyman is synonymous with adventure. The low price point is thanks to its Claris components. You may sacrifice a bit of smoothness while shifting, but Claris still gets the job done nonetheless. The lightweight aluminum frame gives this bike plenty of 'snap,' and the tires add a bit of extra cush, too. 
I just love my Salsa Journeyman 24 ($899)with similar components in a tiny size. This bike can hit the hardest hills in my area, and it's fun to ride, too. So if you are looking for a very small bike, you might consider this as a great entry-level gravel bike. 
Best Gravel Bikes Under 2000 Dollars
If you can boost your budget to $2000, you can get a lot more bang for your buck. With this price point comes lighter bikes and smoother shifting drivetrains. Check out these favorites: 
Scott Contessa Speedster Gravel 15 – $1,999.99
Scott gives you great value with their Contessa Speedster Gravel bike. You have an aluminum alloy frame with a carbon disc fork to absorb some of the bumps in the road. Disc brakes, Schwalbe tires, and 22 speeds give you a lot to work with for rough roads, loose gravel, and adventure. 
Liv Devote 2 – $1350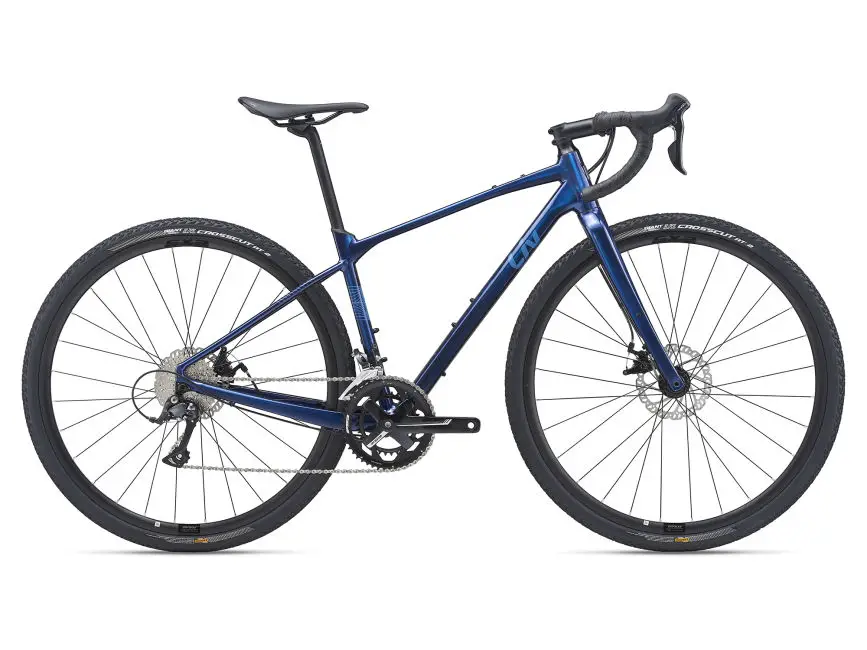 If you are looking for a women's specific design, check out the Liv Devote 2. When it comes to women's frames, Liv has got the geometry down to a science! The aluminum frame has a full composite fork for extra comfort on the roughest roads. Shimano sora components mean solid shifting at an affordable price, and the KMC chain is plenty sturdy. This is an all-around great bike, especially for a smaller female frame. 
Specialized Diverge – $1900
This popular bike is great for gravel riding and racing. The aluminum frame is light and snappy, while the carbon fork takes out some of the lumps and bumps in the road. Shimano GRX 400 will help keep your chain in place and shifting smoothly even on rough terrain. And there is plenty of tire clearance for wide, cushy tires. 
Surly Straggler – $1725
The Surly Straggler is a tough bike that can do it all, from pavement to gravel to a bit of cyclocross, too. This bike features Chromoly steel and a SRAM drivetrain, and your choice of 650b or 700c tubeless-ready tires. The steel frame offers plenty of mounts to haul your gear and a comfortable ride for extra long days in the saddle. 
Trek Checkpoint ALR 4 – $1699.99
Although it is considered to be an entry-level bike, the checkpoint is well-loved for its versatility and capability. This bike is all set for climbing hills and daily commutes so that you can get plenty of use out of a single cycle. It features an aluminum frame with a carbon fork, and Shimano GRX 2 x 10 drivetrain.
Best Gravel bikes Under 3000 Dollars
Lauf True Grit Weekend Warrior – $2890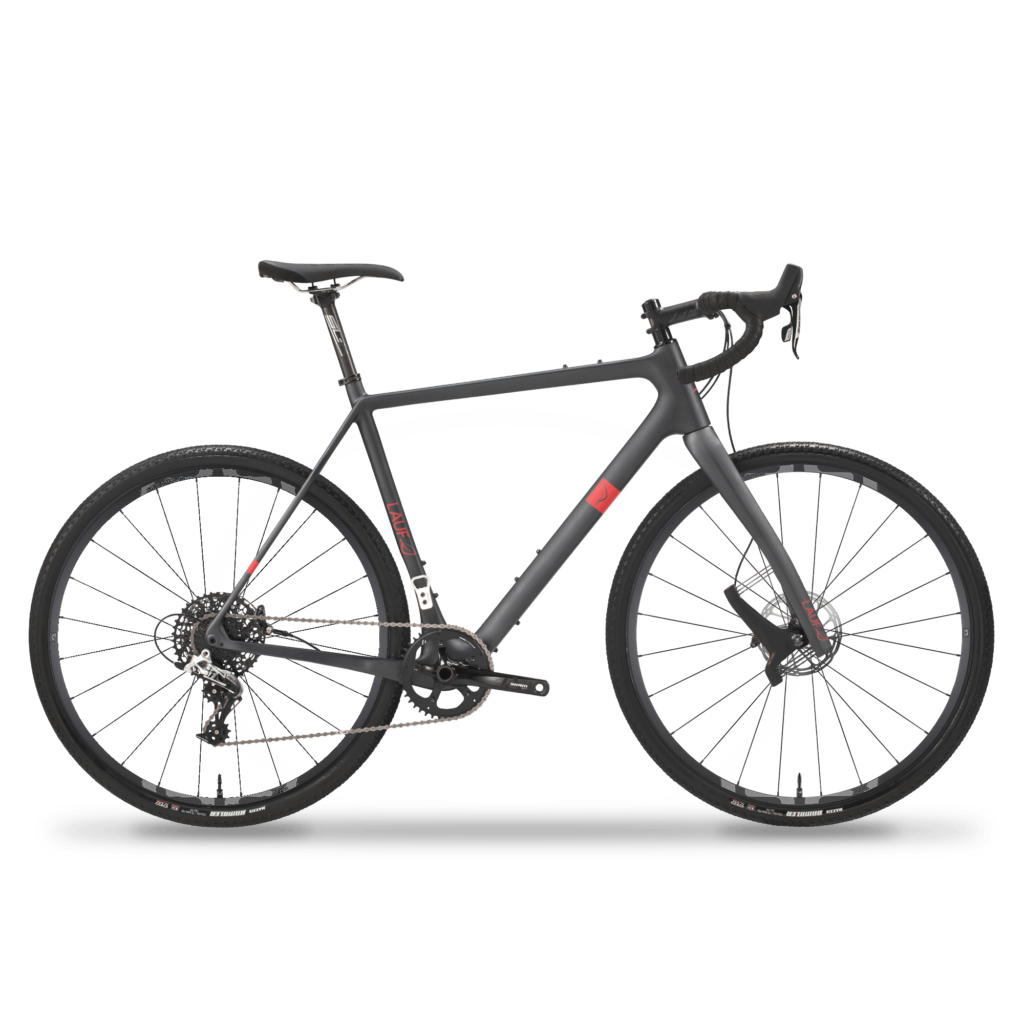 Lauf gives you a full carbon frame, hydraulic disc brakes, and SRAM gearing. You can choose a roadie 2. x 11 setup, or if you prefer a 1x, you get a bottle opener where the front derailleur would have been. 
Obed Boundary GRX 600 – $2740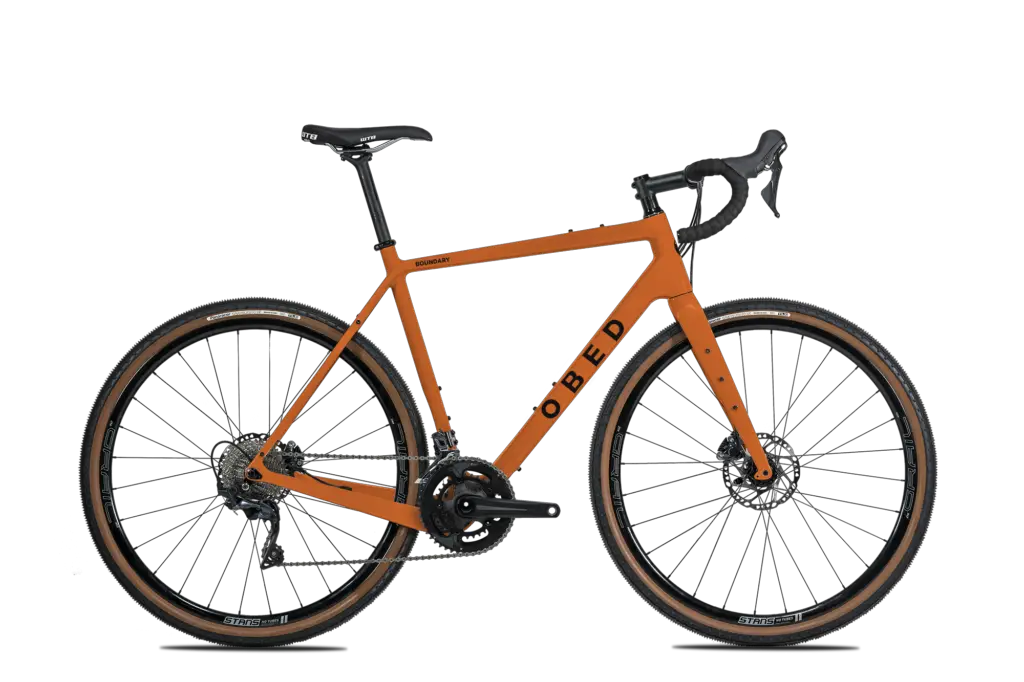 We just love that Obed is an American Company, and you can customize your paint job! This amazing full carbon bike will offer plenty of adventure, but it won't kill your budget. It offers hearty handling and weighs in at less than 20 pounds. It comes standard with Shimano GRX gearing, hydraulic brakes, and GravelKing tires.  
Canyon Grizl CF SL – $2299 – $2799
The Grizl features a full carbon frame and fork with a flex seat post for the ultimate comfort. There are lots of options for this bike: Shimano GRX in 1x or 2x, women's specific design (or not), and tons of mounts so you can tote your stuff on all-day adventures. 
Cannondale Topstone Carbon 105 – $2750
The Topstone is set apart for its kingpin suspension, which gives you better handling, better traction, and a safer ride on rough trails. Its carbon frame makes it lightweight and comfortable. In addition, it features a Shimano 105 2 x 11 drivetrain that will simply get you where you need to go. 
Specialized Diverge Comp E5
The Diverge gets a special mention here because this aluminum frame with a carbon fork gives you a fast and comfortable ride.  This progressive geometry makes it both nimble and stable. In addition, it features SRAM 1 x 11 gearing and loads of mounts to attach all your bags.