Finding the perfect bike to fit your needs as a commuter can sometimes feel like finding a needle in a haystack. Throw finding one for under 1000 bucks on top of that and you may feel like you are creating a very tall order indeed. 
However, that is very far from the truth. There are plenty of amazing bikes out there that can be had for under $1000 and are perfect for commuting. The best part is we are not talking about used or vintage bikes even though they can make awesome commuters. Today we are talking about the best commuter bikes you can get in 2021 for under 1000 dollars! 
This list is in no particular order and is by no means a complete list. Just some of our favorites garnered from personal experience, friend's recommendations, and test rides. 
Read on to find out what we think are the best commuter bikes under 1000 dollars in 2023!
Trek FX
The Trek FX series of bicycles have gained an almost cult-like following among many commuters. This robust and versatile series of bikes from Trek Bicycle provide awesome upright geometry for comfort, a smooth fast ride, and a slick style all for under 1000 bucks.
These are hybrid bicycles melding the comfort of mountain bikes with the speed of a road bike. Their flat handlebars make them approachable to beginners and veterans alike while the 700c wheels provide minimal rolling resistance tackling the toughest of commutes.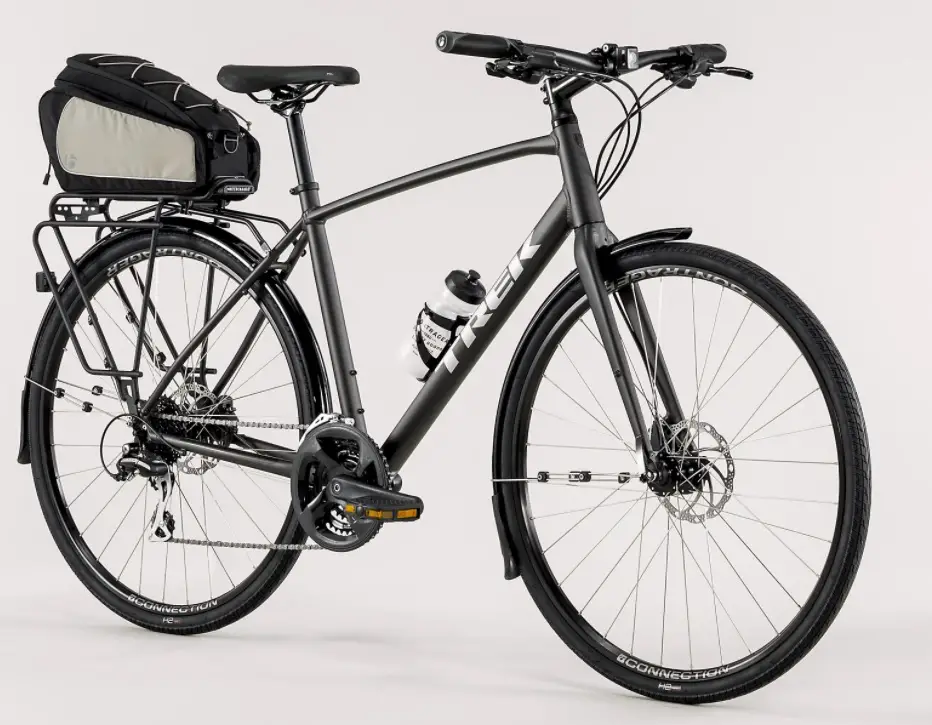 The Trek FX series can be customized into a variety of machines with mounts for racks, fenders, bags, computers, and lighting solutions. It can also be equipped with a wide array of tires to tackle both asphalt and dirt or both! 
Best of all the FX comes in a variety of models under $1000 with the equipment essentially getting nicer the more you spend. The FX 1 will knock you back $470, the FX 2 $650, and the FX 3 $850. 
Check out our post about the FX series if you want to dive more in-depth with this fantastic and trusted commuter. It is the world's most popular hybrid for good reason!
Trek Domane AL 2
We're sorry to include Trek twice, they just make some darn good bikes for under 1000 bucks! Looking for a high quality and highly loved bike for commuting like the FX? Looking for drop style handlebars? The Domane AL 2 may be just what you are looking for.
Many of the things that are pretty awesome about the FX series can be said about the Domane AL2. This bike is the least expensive complete bike in the beloved Domane lineup but it does not lack features.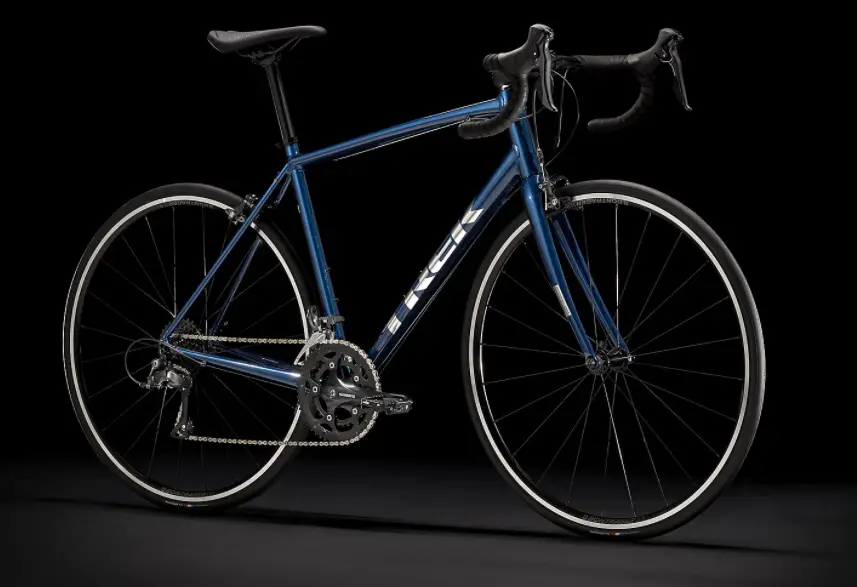 It is billed by Trek as a more comfortable road bike that is stable, light, and easy to accessorize making it a "great first experience with a road bike." For the same reasons, this makes the Domane AL2 a fantastic commuter rig. In many ways, this bike can be viewed as the Trek FX 3 with drop handlebars. 
The componentry differs in some ways but they do share the same superior quality build with a lifetime warranty. The Domane AL 2 is a solid option especially for the road bike enthusiast looking for a solid commuter. For only $880 this thing is a steal!
Electra Loft 7i
Electra produces some seriously cool bikes. From the highly popular and colorful Townie models designed for farting around the neighborhood to the beautiful and stylish e-bike like the Cafe Moto Go designed to look cool and go fast! If you are looking for a "cool" bike look no further than Electra. 
That being said they also have some highly practical models for commuting in their lineup. One of the best in this category is the Loft 7i. With an almost zero maintenance internally geared 7-speed rear hub, lightweight aluminum frame, upright riding position, and rear rack and fenders standard, what more could you ask for?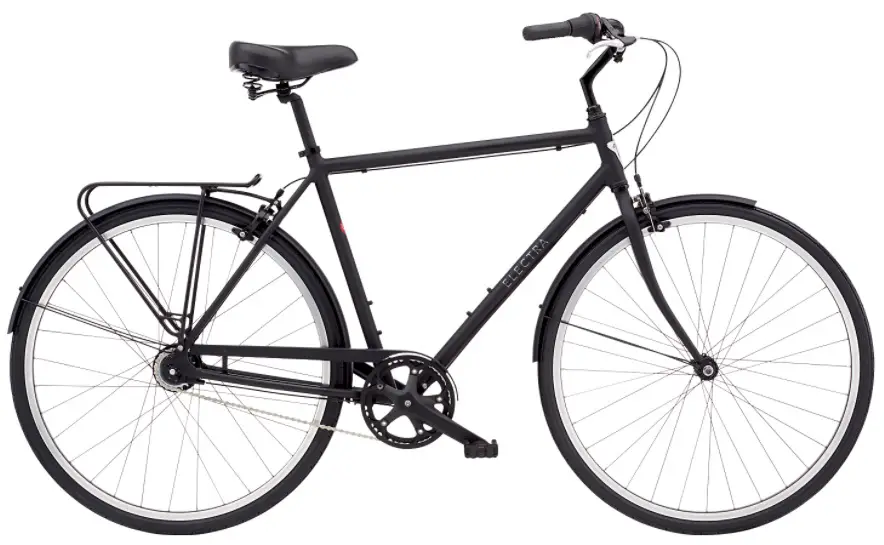 Internal gears may have you scratching your head but think about it this way: instead of the shift mechanism dangling off to the side of the bike exposed to the weather, crash damage, and more it is located within the hub itself. It essentially means the minimal maintenance of a single-speed combined with the versatility of a multi-speed bike. 
It is a tad heavier and strange to some, but internal gears make for excellent commuters. The Electra Loft 7i will only set you back $650.
Raleigh Strada City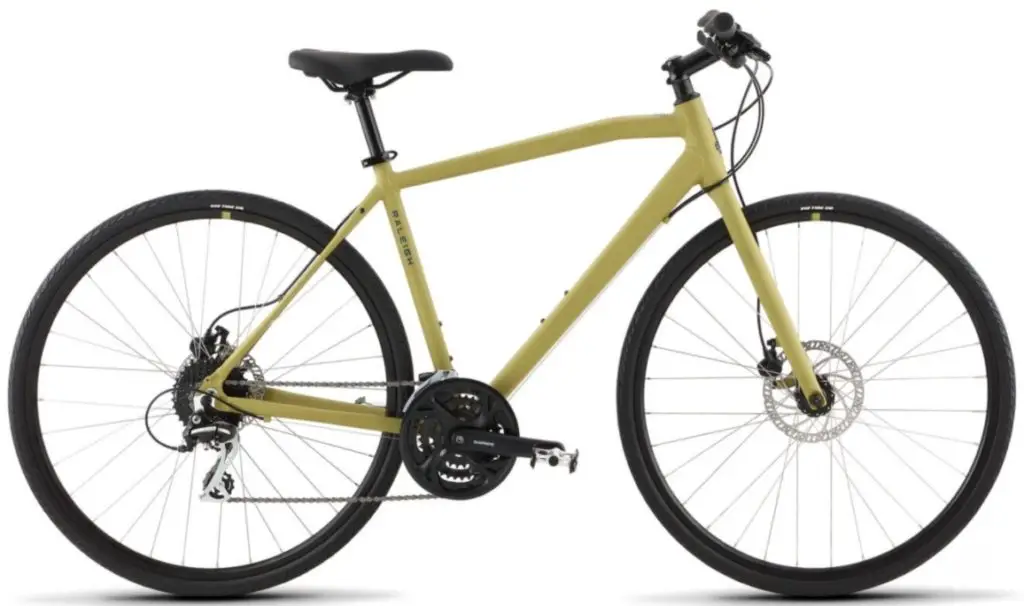 Looking for a bike similar to the Trek FX but also looking for a bike company with a rich history dating back to 1887? Look no further than Raleigh Bicycles. They have been making quality bikes with a loyal following for over 130 years. 
The Raleigh Strada City is a lightweight and comfortable hybrid that makes for a perfect commuter for both beginners and veterans alike. It perfectly blends sturdy and stable handling with an upright riding position like a mountain bike and the speed and nimbleness of a road bike.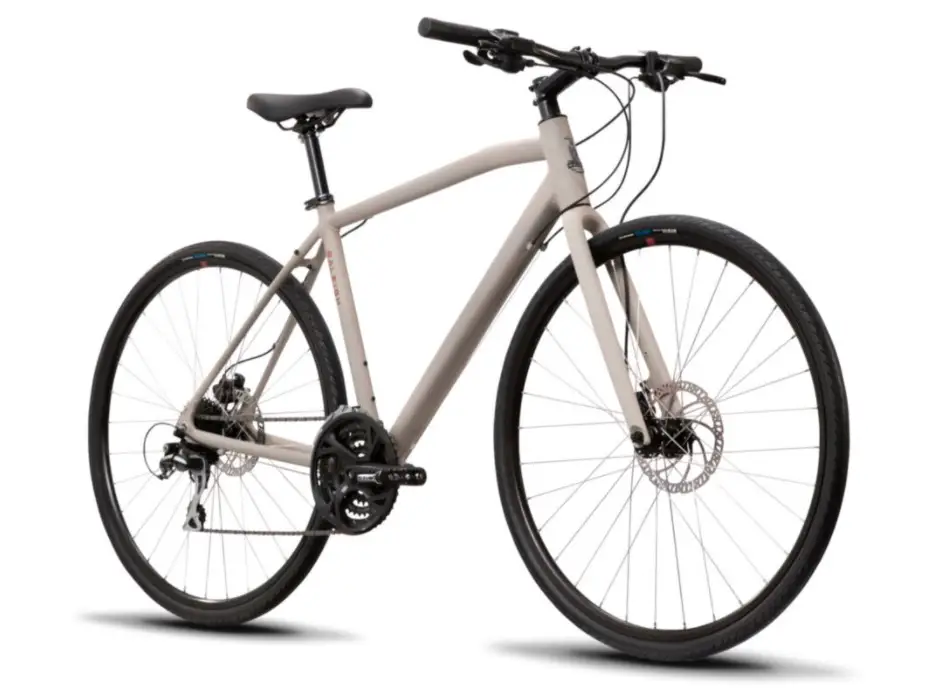 The Raleigh Strada City features an aluminum frame, flat handlebars, and 650b wheels for a comfortable, smooth, and fast ride. Featuring an upright geometry a hybrid is famous for, the Strada City comes in two different frames to fit everyone's needs. 
The Strada City features a 2×8 Shimano drivetrain featuring 16 gear combinations and hydraulic disc brakes for only a bit more than $500. 
The Raleigh Strada City will be a durable and loyal companion for years to come.
Diamondback Haanjo
Some of the best commuter bikes are built upon gravel bikes. With their fast and smooth-rolling 700c wheels and ability to tackle even the toughest of dirt terrain, they have quickly become a favorite of commuters around the world. 
If you are looking for a killer gravel bike but on a budget then consider the Diamondback Haanjo. Many people know Diamondback from the mountain bike world and many have even begun their adventures perched on an excellent old DB. 
What most do not know is that they also make some high-quality gravel grinders. The Diamondback Haanjo can be had in 8 different models costing up to $4600 but we are here to talk about two entry-level models that can be had for under $1000. 
The Haanjo 1 offers a slick gravel bike with 700c wheels and flat handlebars providing a more relaxed and upright geometry. The 1×9 Shimano drivetrain is simple and reliable giving you confidence through any terrain that can be thrown at it. Top it off with Tektro Aries mechanical disc brakes and you have a winning combo for only $785.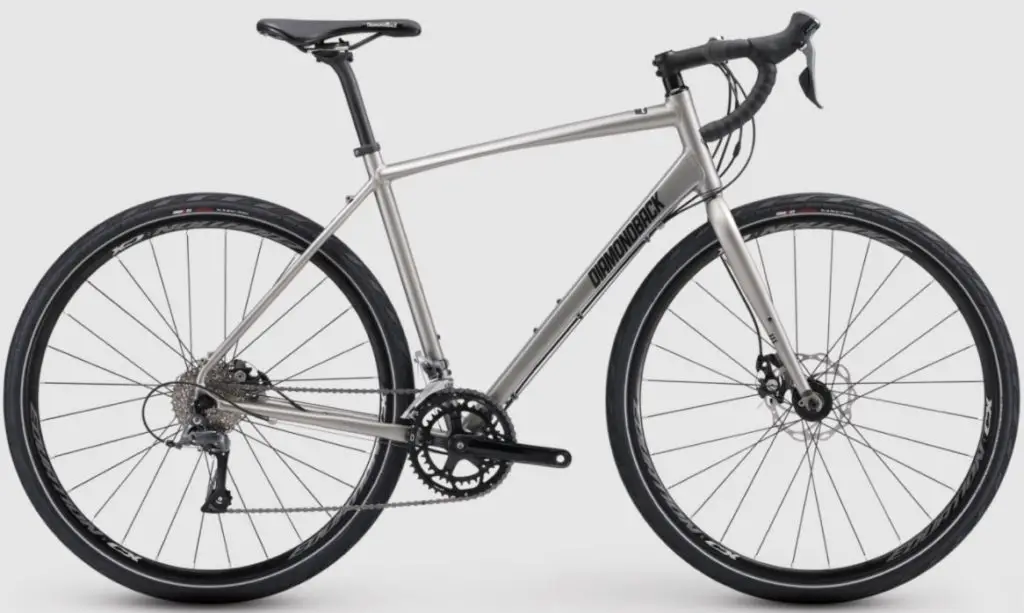 More of a drop handlebar kinda person? Check out the Haanjo 2 with everything that makes the Haanjo 1 awesome but the added versatility of drop handlebars. 
The Haanjo 2 comes with a 2×8 Shimano Drivetrain for a bit more subtle gearing and upgraded Tektro Mira mechanical disc brakes for adding stopping power. 
For only $925 the Hannjo 2 is an awesome bike to enter the gravel market and it makes the perfect commuter. 
Specialized Sirrus
Specialized is well known through the cycling community for producing some of the coolest looking and fastest road bikes on the market. Their ultra-high-quality S-works bikes are prized by racers and have many ardent fans around the globe. 
Specialized bicycles make some seriously expensive bikes for the professional or elite cyclist. However, they also produce some seriously nice bikes that will not put you in the poorhouse. One excellent commuter that Specialized produces with models under $1000 is the Sirrus.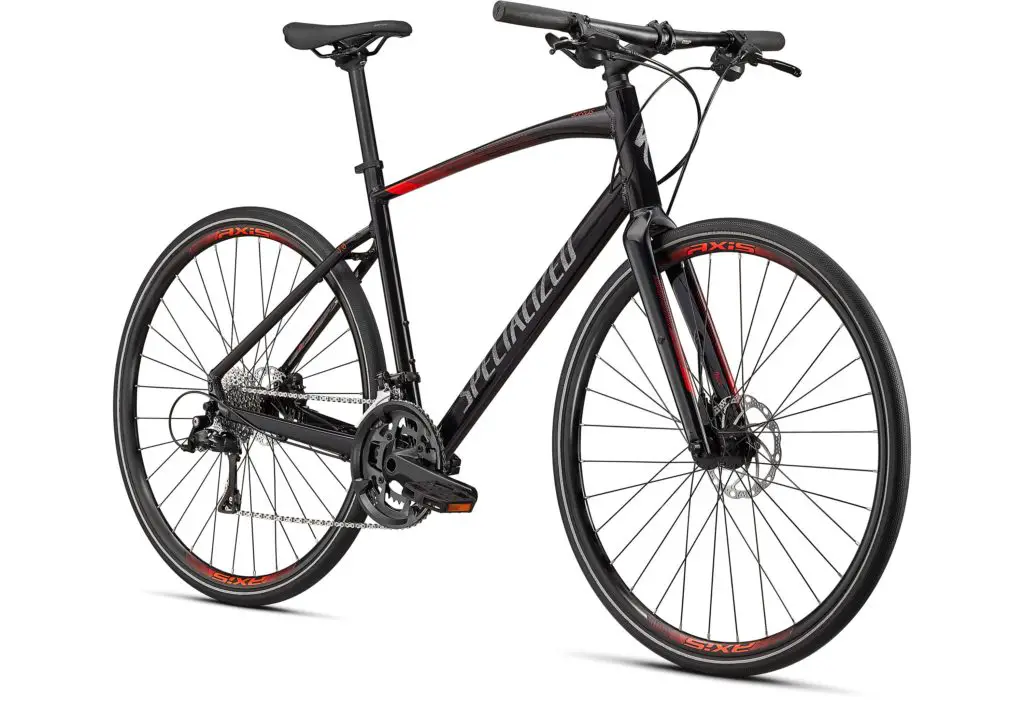 In many ways the Sirrus can be viewed as Specialized's answer to the Trek FX or vice versa, we are not entirely sure who came first. It features a lightweight but strong aluminum frame, upright geometry for max comfort, smooth-rolling 700c wheels, and components that will last a lifetime. 
The Sirrus is offered in many different models with the Sirrus 1.0 to 3.0 models costing less than 1K! The Sirrus 1.0 can be had for $550 while the Sirrus 3.0 comes in at $950. The Specialized Sirrus is the perfect commuter for beginners and veterans alike looking for a solid bike on a budget.
Cannondale Quick
Cannondale is one of the big three manufacturers next to Trek and Specialized. These three companies often dominate the market with a wide array of bikes from the low cost to the hyper-expensive. Oftentimes even non-cyclists can recognize or mention one of these three brands. 
Cannondale's offering into the hybrid market comes in the form of the Quick series of bicycles. Sporting a sturdy but lightweight aluminum frame, fast 700c wheels, and an upright geometry they make superb commuters.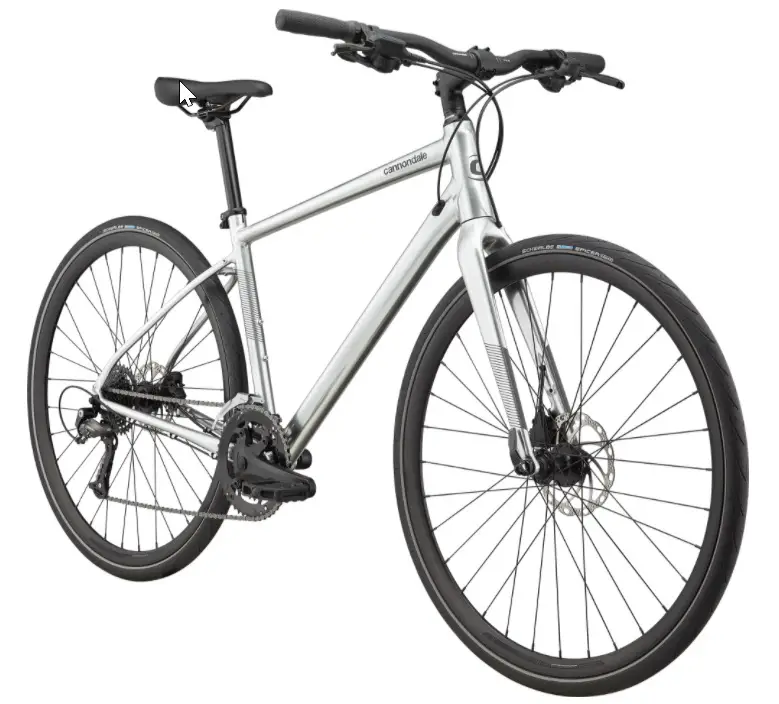 The Quick might not be as well known as the Trek FX or the specialized Sirrus but it is a direct competitor to both. With all of the same features that make the others great like wide-range drivetrains, mounting points for racks and fenders, and the ability to mount multiple accessories the Quick is sure to please any level of commuter. 
The Quick 6 is an agile and comfortable ride for only $575 with the Quick 2 being a high-performance commuting machine for only $1000. With 12 models to choose from for under 1000 bucks you are sure to find exactly what you are looking for no matter your skill level or budget.
Pinnacle Lithium
Another aluminum hybrid bike has made it onto this list. If you are looking for an awesome budget commuter that is not from one of the big three although shares many of the same features then look no further. 
The Pinnacle Lithium sports all of the characteristics that make for an awesome commuter like 700c wheels, a lightweight aluminum frame, upright geometry, and sturdy reliable components.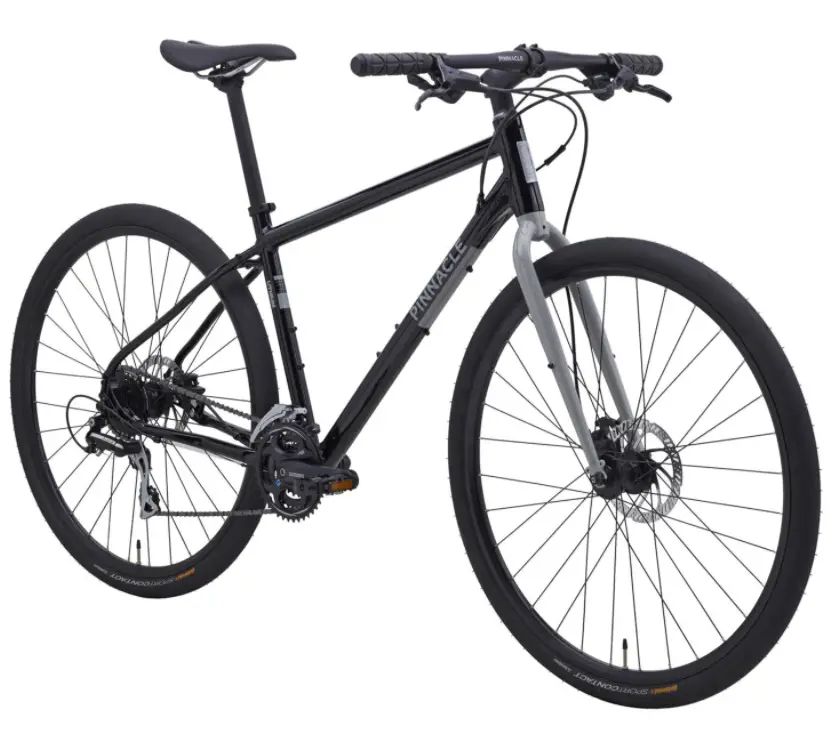 On their website, they say, "Pinnacle is a UK bike brand whose mission is to make better bikes available for all riders," and they follow through with that promise. The Lithium series of bikes can be had for $411 for the Lithium 1 and $685 for the Lithium 3 leaving plenty of room in your budget for accessories. 
Their models come similarly equipped as the bigger names brands but for much less out of pocket. If you want a beautiful and functional commuter that will last you years to come be sure to give the Pinnacle Lithium series a serious look.
Carrera Subway
The Carrera Subway is another awesome flat bar hybrid bike that excels in the commuter field for less than $1000. This one is a bit unique when compared to the rest though. 
It has 27.5-inch wheels making for a slower rolling wheel but they are stronger and have faster acceleration. They also allow for higher volume tires that can dampen the ride and turn even the bumpiest surface into a smooth road. 
The Subway 1 has a lightweight aluminum frame, a 2×8 Shimano drivetrain, and mechanical disc brakes all for about $400. If seeking a bit more performance out of your rig then check out the Subway 2 equipped with a lightweight aluminum frame, 2×9 Shimano drivetrain, and hydraulic disc brakes all for about $480. 
These are excellent commuters for those on a tight budget. Heck, you could grab one of each of these models and still be under 1000 bucks. These feature-rich commuters are sure to please especially at this stellar price point.
BTwin Tilt 500 Folding Bike
Looking for an excellent commuter that will not take up a ton of room in your office or workspace? Have you thought about the possibility of getting a folding bike? 
The BTwin Tilt 500 folding bike could be an awesome option for you. Folding bikes may look strange to some but they have a dedicated and loyal following of commuters around the globe. 
Their smaller wheels and frames give you the ability to fold the bike into a more compact package when done riding. This makes it easy to bring them onto public transportation, into a friend's car or tucked away into a closet at the office.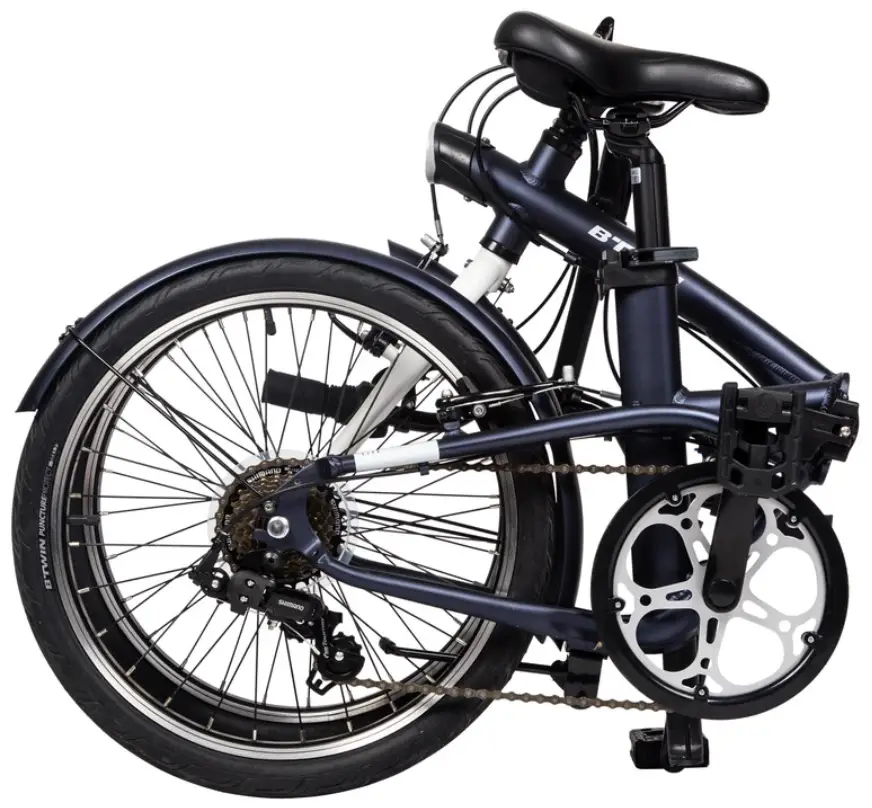 Don't let this little guy's stature fool you though, this bike is just as capable as any full-sized hybrid out there. With a strong but light aluminum frame, 7-speed drivetrain, and upright geometry it can tackle any commute thrown at it. 
The only real drawback is the small wheels are not particularly fast but they are strong and will live up to years of use. This awesome foldable bike can be had for only $350 leaving your wallet almost as heavy as before you bought it. The BTwin Tilt 500 makes an excellent addition to your bike quiver or a starter bike for the budget and space minded among us.
Dahon Launch D8 Folding Bike
If folders are your thing and you are looking for a little more bang for your buck then look no further. Dahon specializes in and makes some seriously awesome folding bikes. 
The Launch D8 is their top of the line model for less than $1000 and makes a seriously awesome commuter. With their lightweight Dalloy Aluminum Sonus Tubeset frame this thing weighs in at only 27 pounds!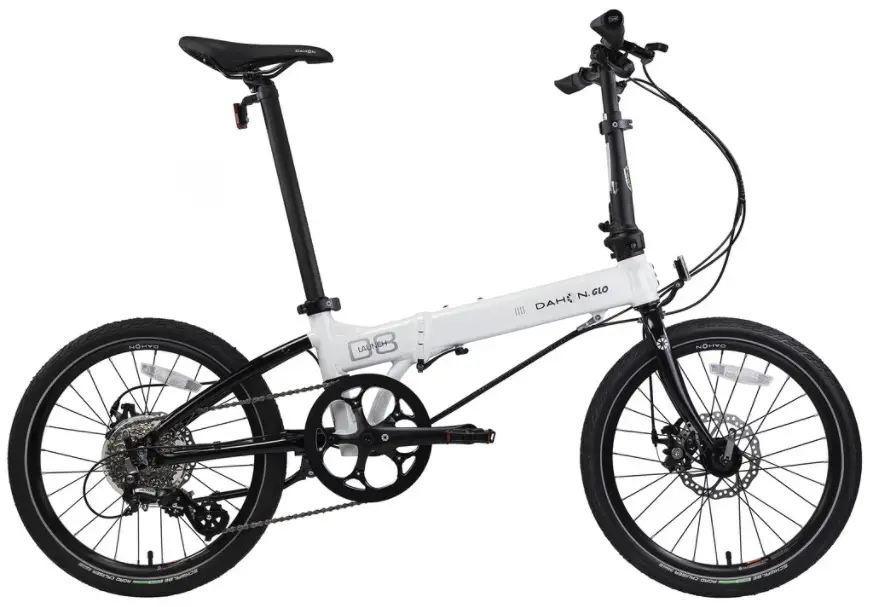 It features Dahons all-new folding hinge or "the Jaws." It is hailed as the next step in the evolution of Dahon LockJaw technology with the durable and seamless teeth locking the aluminum frame soundly into place. Couple that with a sweet 8-speed Shimano drivetrain and reliable mechanical Tektro disc brakes and you got yourself a winning combo. 
The Dahon Launch D8 will only set you back $980, well under the $1000 budget. However, Dahon offers a bunch of other folding bikes for under the $1000 benchmark. 
They may differ a bit from the Launch D8 but they are all awesome bikes, especially for the commuter seeking a good folder. 
If you need a folding bicycle for your commute under $1000 then you should seriously consider a Dahon. 
Creme Caferacer
Wanna add some serious style to your commute? Look no further than the Creme Caferacer. These beautiful and functional bikes exhibit the qualities of an old hand-built bicycle from a bygone era. Featuring a beautiful paint job and a lugged frame and fork this bike is sure to please the vintage lover in all of use. 
It comes standard with a rack and fenders to carry your luggage and protect your shoes and pants from wet pavement. The internally-geared 3-speed drivetrain keeps out the elements and will last a lifetime.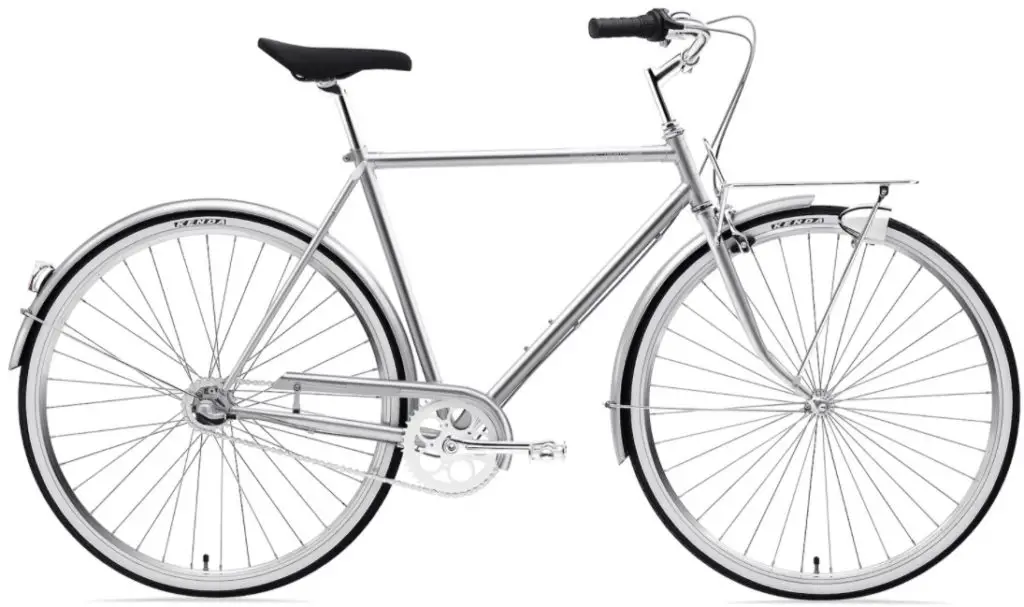 This bike is simple, rugged, and reliable for those who just want to ride worry-free. It also has a semi-upright geometry meaning a perfect balance between comfort and speed. 
If looking for a commuter that looks straight out of the 50s or 60s then be sure to check out the Creme Cafracer. You would be hard-pressed to find a bike this pretty and feature-rich for less than $970.
Fuji Feather
Ok, let us wrap up this list with a beautiful and stylish single speed option. This high-quality bike from Fuji is another throwback to a bygone era and is sure to please all the single speed retro grouches out there. 
Featuring a durable steel frame, fast 700c wheels, and drop handlebars this bike is simple, fast, fun, and functional. 
Admittedly a single-speed bike is not for everyone as it tends to be harder to ride especially on long uphill battles. However, the single-speed setup does excel in having fewer moving parts thereby reducing complexity which in turn means less maintenance.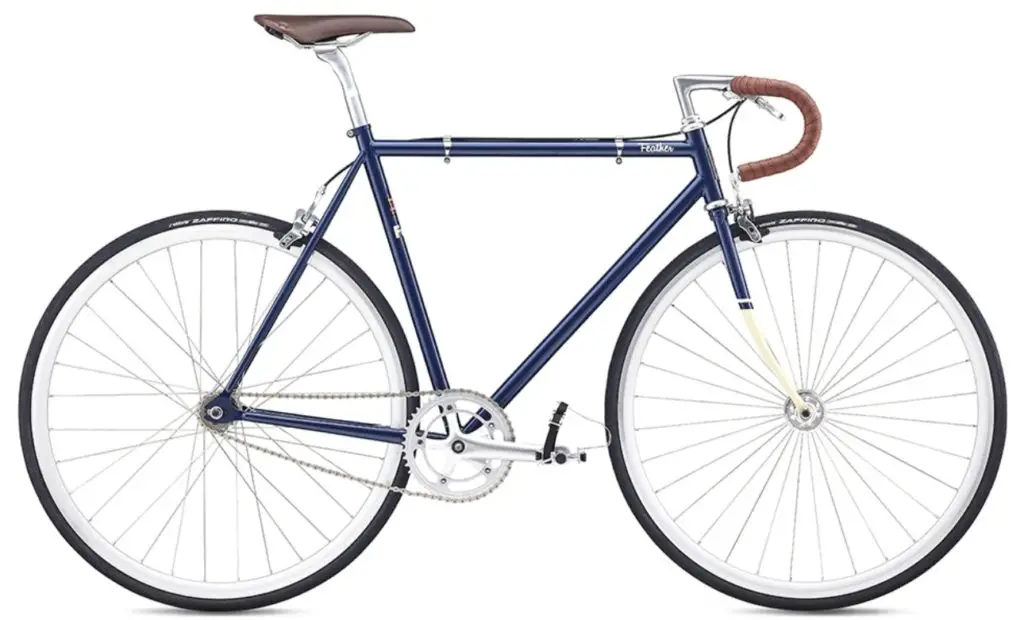 The rear wheel can also be flipped to turn the single-speed into a fixed gear for the truly retro seekers among us. Fixed gears have a massive following around the world for bike commuters, messengers, and trick riders. They are a weird ride for those that have never tried but those that go fixed will often never go back to gears. 
The Fuji Feather is an awesome option when looking for a beautiful, functional bike with that old school flair. For only $700 you can be sure that this awesome bike from Fuji will last you a lifetime!
The Winners Are!
Lastly, we would like to highlight some of the bikes we chose above for being standouts in their category. 
First, we would like to say the Trek FX series gets our approval as the best overall commuter on the list. With Trek's lifetime warranty, impressive component specs, and many trim levels you are sure to get the best bang for your buck. 
The Trek FX is often loved by its owners and is routinely said to be the best commuter bike on earth. We tend to agree with that statement and you cannot go wrong with an FX under $1000.
The best value for the commuter on our list would have to be a tie between the Trek Domane AL2 and the Diamondback Haanjo. Especially if you are looking for a road bike or a gravel bike respectively. 
The Domane AL2 is an awesome budget road bike with all the right components making your entry into the road bike world a pleasant one. The Haanjo makes for a perfect entry-level gravel bike in addition to being a highly capable commuter. 
Finally, our pick for the best foldable bike on our list would be the Dahon Launch D8. If you are considering a foldable bike we highly recommend this one! Dahon specializes in foldable bikes and makes some seriously awesome models. 
The Launch D8 presents the best features for under $1000 with components and quality that rival traditional bikes. Dahon themselves win the best pick from us for the foldable bike category. If you need an awesome folder then be sure to check out Dahon!
Conclusion
If you are looking for a solid commuter for under $1000 in 2021 then you cannot go wrong with one of the bikes on this list. 
We have tried to cover all the major brands and types of bikes you find popular in the commuting community. Hopefully, these picks can help to steer you in a good direction and get you a companion bicycle that you can truly fall in love with. 
With that being said we wish you the best of luck in your future riding!
Happy Pedaling!