I've tested several handlebar end grips, and I've found that the Ergon grips are by far the most comfortable in their class. But which one from the lineup is the best for you and which one should you choose? We will answer those questions here. 
All of the Ergong GP grips offer a more comfortable palm rest, which is identical on all of them, and the main difference among them is the length and shape of the stems. The GP 1 offers a more comfortable grip, but no additional hand positions, the 2, 3, and 4 offer one, while the 5 offers two additional hand positions on top of the grip. 
In my experience, the GP5 is the most comfortable grip, as its long and inward bent stems provide the most comfortable, practical, and versatile riding from the line-up. With its two extra hand placements, it is the best grip for most uses: from commuting to longer rides. 
| | | |
| --- | --- | --- |
| | Hand positions | Stem length |
| GP1 | One | No Stem |
| GP2 | Two | 35 mm |
| GP3 | Two | 50 mm |
| GP4 | Two | 75 mm |
| GP5 | Three | 110 mm |
Ergon GP handlebar ends compared at a glance
Similarities and specs
They are all made from premium materials and come with weight distributing grip that provides higher comfort to your wrist. This feature is especially useful when you ride for longer than 20 minutes where your hands can get numb, with Ergon grips this is not an issue and you don't have to worry about your hands getting numb over longer periods of riding a bike. 
The basic models are made from sturdy plastic and rubber in order to preserve weight and stay grippy. They come in two sizes. The smaller size is mostly for ladies and children. Adult men will appreciate the real estate of the L-size grips. The stems are the same regardless of the grip size.
Additionally, all of the grips are also easily adjustable and can hold a rearview mirror within the inner tube. Just pop the lid and insert the mirror and you can see what's coming from behind. I use a handlebar mirror from Decathlon, which is intended to be used upright, and I had to modify it so it fits perfectly. I think that this adds to the overall aesthetic of the bike. 
However, where the lineup differs from one another is the stem length. The GP1 offers the same premium grip, but no stem. The GP2 has a short stem, which is sufficient to be grabbed with two fingers. In my opinion, it is nice, but not sufficient. The GP3 has room for three fingers, and the GP4 can accommodate your entire palm. The GP5 offers an additional hand position on top of all.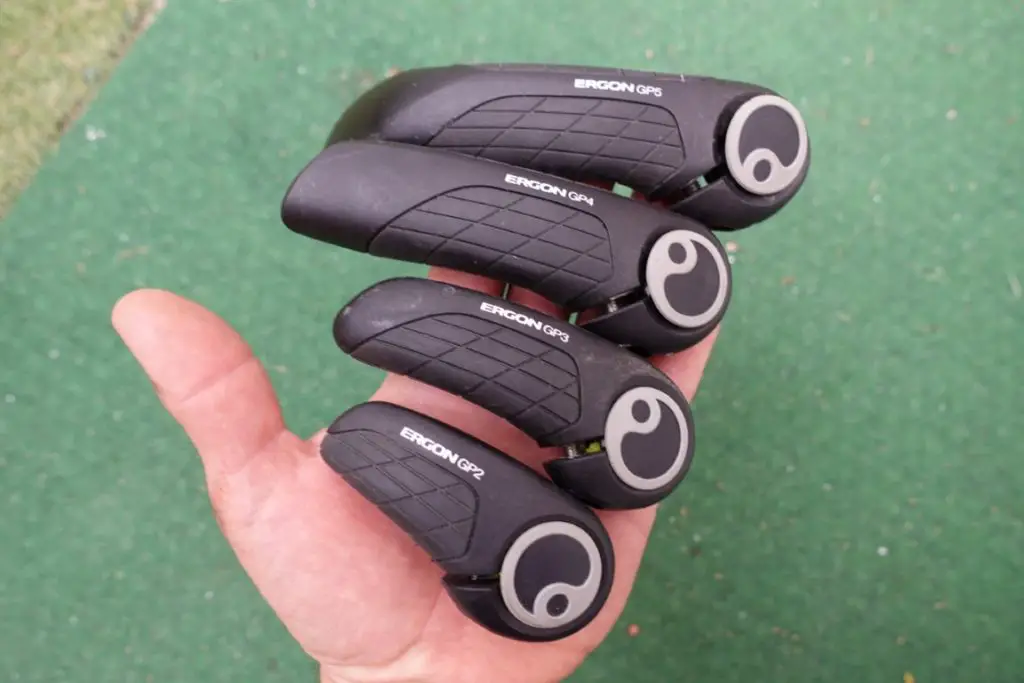 As you can see, moving up in the lineup, you're also moving up in comfort. 
The palm rest and the stem can be adjusted independently of each other and you can find the perfect position for your anatomy and riding style. 
I have found it important to nail the perfect angle for your wrist in order to avoid hyperextension, which can lead to unnecessary strain on your wrist, and leads to fatigue. The perfect angle is in which your palm rests on the grip in a natural, straight position.
Comfort and Riding Position Comparisons 
Since you can play with the angle of the bar ends, you can make the bike geometry more aggressive or more upright depending on your riding style. 
The difference is most noticeable in the 11cm long GP5, which gives the possibility of changing the riding position to a more forward-leaning, almost racing position if you wish. This can be helpful when riding at higher speeds. On longer rides when you would want to sit more upright, you can dial it back, so less weight is placed on your hands. 
Because the GP5 is the only one with the inward bent bar stem, it is more comfortable than the rest in the lineup. All the other models are not as effective in changing riding positions and offer less comfort, especially when spending long periods of time in the saddle. 
By grabbing the top of the GP5's stem, you also bring your hands closer together, so you don't need to open up too wide. 
I find that the GP4 still allows for comfortable handling and a very comfortable grip, but going back and forth between the 4 and the 5, I miss the extra hand position. 
The GP2 and 3 are probably comfortable enough for smaller hands, but I find that they are just too small for my liking.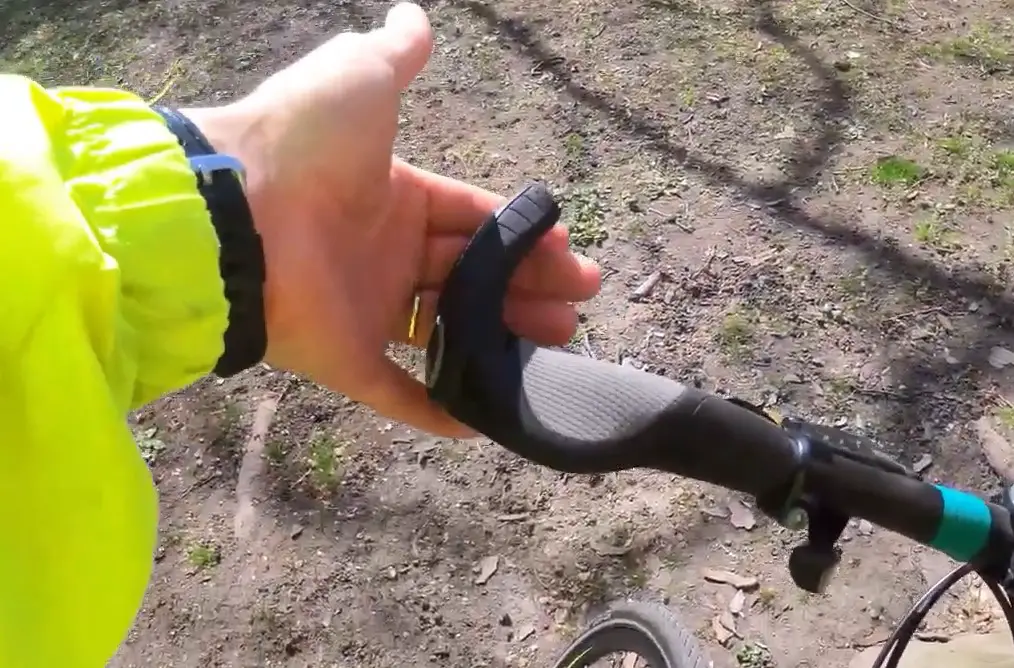 I only mount my GP2 on my handlebars in the winter, when I use bar mitts to keep my hand from freezing. This is the only size that can be used with bar mitts, and even at that, it's a tight fit.
Another reason why GP5 takes the crown is the long end bars add a significant amount of leverage, which is useful in case of riding uphill or quick starts. The GP2 and GP3 end bars are too short to have that power advantage in my opinion, as with those grips you can pull the stems with only 3 fingers at the most, which is a disadvantage in comparison to the GP5 and GP4, where you can use 4 or all 5 fingers. 
The looks 
Here it all comes down to user preference. 
The GP5 maybe a little too bulky for some, but I like that it makes my bike look like a bull ready for action. If that bothers you, the smaller brothers are more discrete.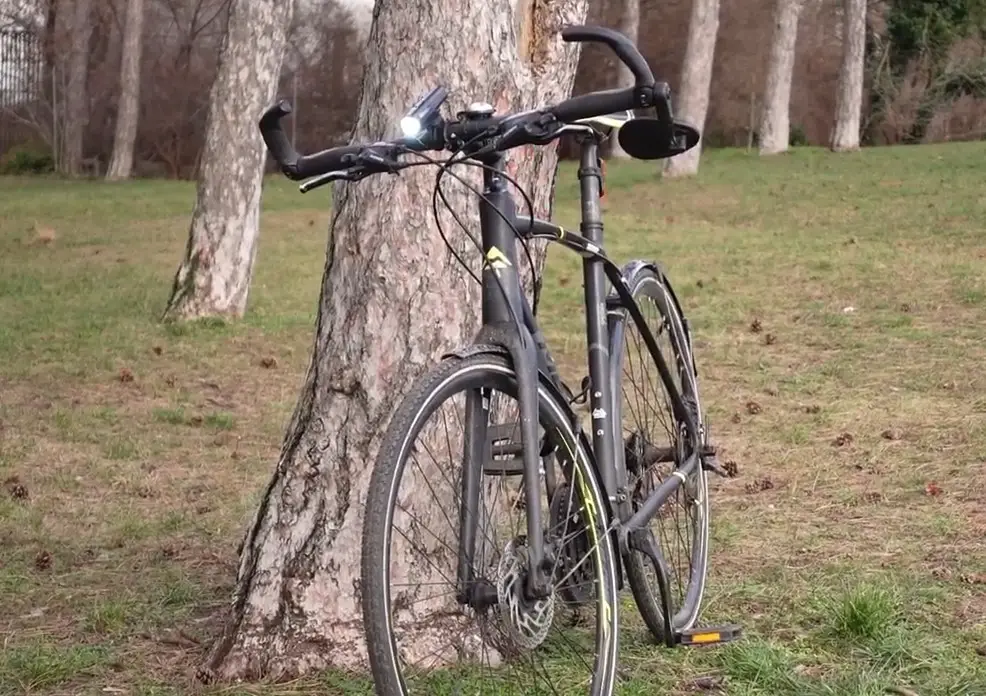 In fact, if the fact of having horns on your bicycle is alien to you, but you still want the extra comfort of an ergonomic grip, you can opt for the GP1.
Price 
With Ergon grips, you are paying a premium price for premium quality. The materials are top-notch and the rubber is nice to touch. The construction is sturdy and adjustable, and also allows for mirrors to be adjusted. For all of those reasons, I think the premium price is worth it as it is quite hard to find any other grips which combine all of those features. 
This principle also applies within the whole line up where the most expensive model is the GP5 but at the same time provides the best value.  
Concerns 
Initially, I was somewhat concerned about the durability of the stems. I thought that if my bike tipped over, they could break too. Time, however, has proven me wrong. My bike has fallen over on a few occasions with the GP5 on the handlebar, and apart from a few scuffs, it has not sustained any structural damage.
If you use them mountain-biking then I would watch out as a tree or branch could do some get caught in the plastic frame. This is something I've heard people complain about. Here, the GP5 is yet again in the lead because the end bars are bent inward and, therefore, it is harder for the bars to hook to something. 
Buying Options 
Besides that standard rubber grip, there is also another, even more premium biocork version of these grips. If money is not a problem and you want some extra comfort, this is the way to go. Those grips replace the rubber with cork and the inner core with compressed grass fibers and the remaining rubber part of the grip is vegetable oil-based. This option provides the natural feeling of cork and a different displacement of pressure on the handlebar.
This option does not affect the bar ends.
The grips are also available in a shortened version in case you have twist shifters on your bicycle.
Ride away
Bar-end grips can enhance the riding comfort of any bicycle with a flat handlebar or a riser bar without a sweep. In case you feel numb hands during your ride, they are well worth checking out.
My favorite bike commuting products
Here are some of the products I love using for bike commuting. They make riding so much more fun and enjoyable.
Ergon GP5 Bar End Grips: These are super comfortable, ergonomic grips that offer me two extra hand positions on my flat bar bicycle. They also offer a much more comfortable grip that helps distribute my weight on the handlebar better.
Bar end mirrors: If you ride much among cars then a bar end mirror can make riding much safer. You don't have to turn around every single time to check on the traffic coming from behind.
Bike lights from Cateye. This is essential year-round. I recommend going for a more powerful light than just a to-be-seen light. I like the 800-lumen ones from Cateye because they are affordable, portable, and still, give out plenty of light so I can see where I'm going even in pitch dark. The battery lasts for a long time too, and it's USB rechargeable.
Bike rack. This bike rack from Dirza is great because I can put it on almost any bicycle regardless of whether they have mounting points for racks or not. I can leave it on my bike for commuting or take it off for weekend rides or whenever I don't need a rack.
If you want to check out my full list of recommended products, you visit my recommended gear page.